Twists, Detours, and Returns
Edit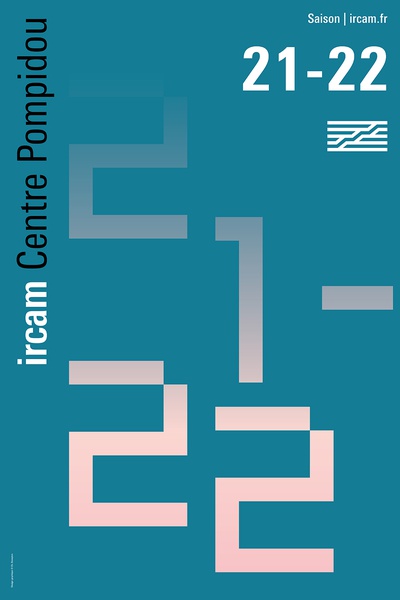 A new and essentially nomadic season for IRCAM, before the much anticipated reopening of the Espace de Projection in June 2022. The vitality of creation and productions reaches out to Annecy, Besançon, Chambéry, Grenoble, Lille, Lyon, Marseille, Orléans, Poitiers, Quimper, Toulouse, Tours... and also to Cologne, Donaueschingen, Hamburg, Milan, Warsaw. This vitality also extends to Taiwan and the United States. In Paris, our privileged partners are the Cité de la Musique and the Ensemble Intercontemporain, and Radio France with the Présences festival, notably for the portrait of Tristan Murail in the spring of '22.
Living in the homes of others, with others, can seduce distant audiences and engage artistic fields that dream of experimentation and a new art of sound. For example, the theater with Nostalgie 2175 by Anne Montfort and Núria Giménez-Comas or Le Périmètre de Denver by Vimala Pons; the cinema with Metropolis by Fritz Lang and Martin Matalon; literature thanks to the "Musiques-Fictions" collection; opera with Sivan Eldar's first scenic adventure, Like Flesh, inspired by Ovid's Metamorphoses. Throughout our peregrinations, we will find the key elements of our research: improvisation with the machine and artificial intelligence (Steve Lehman and Frédéric Maurin's Orchestre National de Jazz), acoustic immersion, the alteration of voices, and the places that these voices inhabit.
To live with others is to exist in a network and to increase the artistic, pedagogical, scientific, and cultural development of IRCAM. It also means extending technological innovation to cultural industries. The multiple effects of the network are at the heart of the Vertigo Forum and the "Réseaux-Mondes" exhibition at the Centre Pompidou.
The network, like the practice of the nomad, transforms the original site. This season invites us to this metamorphosis, to the multidisciplinarity in action rather than in slogan.
Frank Madlener, IRCAM Director
Edit