Premiere by the composer Georgia Spiropoulos
Edit

EROR - The Artistic Issues

During the financial crisis that hit Greece, a graffiti tag appeared on the walls of Athens, cropping up everywhere, in all dimensions from tiny (20 cm) on a street corner to gigantic, taking up 30 meters of the façade of a large building, visible hundreds of meters away. It is this haunting interjection that Georgia Spiropoulos has used for this new work, embracing the Athenian experience with that of other urban traumas like the terrorist attacks at the Bataclan in Paris. She sees here an opportunity to question the instability of the city, be it a systemic instability, a civilization instability, a financial instability, or a geographical instability—all, naturally, expressed via the instability of the musical and visual material, without mentioning the digital instability introduced via the randomness and algorithmic error thanks to (or because of) computer music techniques.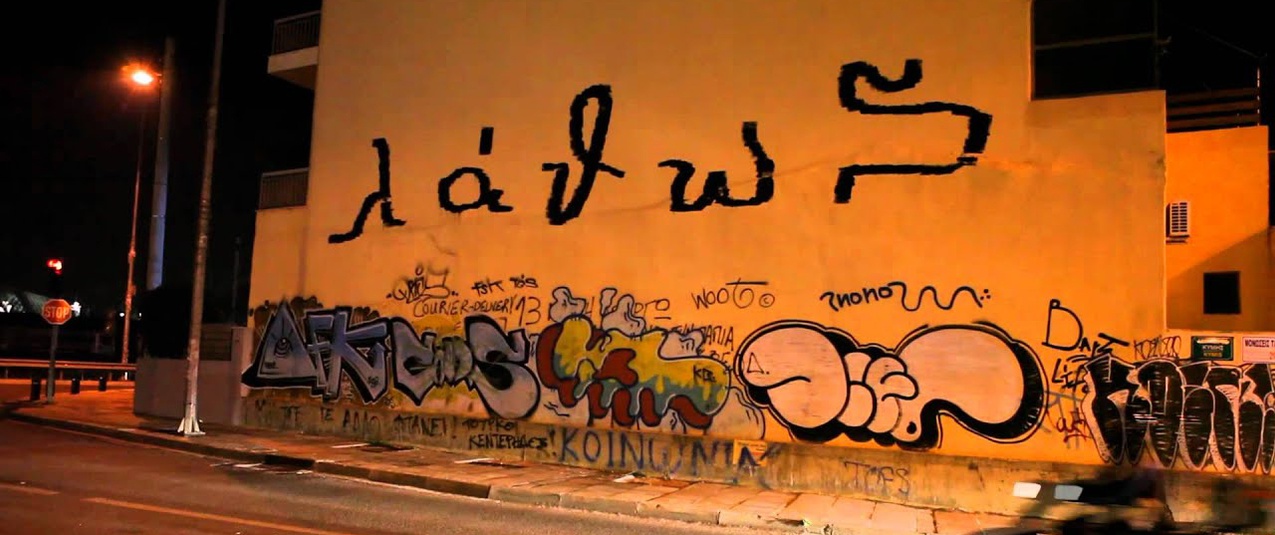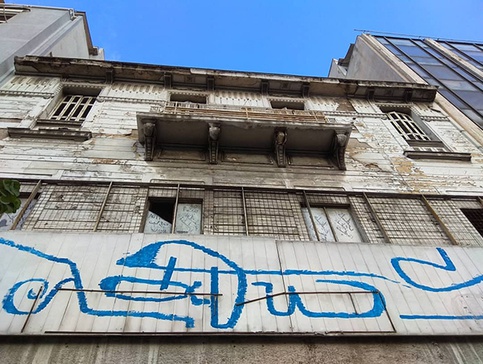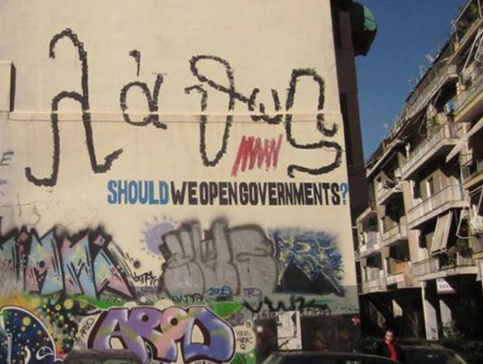 Athens, the Eror tag, λάθως in Greek
Phantasmagoria for disguised pianist, live electronics, and wall shadow theater, EROR declines the erroneous sonic geography of a city, with empty streets inhabited by only a few ghostly silhouettes moving and travelling imperceptibly, a "disguised" pianist-survivor obsessively repeating the word "error", and a piano-brain that remembers all the music­—that is forgotten just as quickly.
A masked pianist and vocal landscapes - The Technological Issues
Continuing, in a certain sense, her work on masks—a subject she thoroughly explored in Les Bacchantes, for example, by connecting Antique theater, rites, and computer music—Georgia Spiropoulos is interested here in the piano and its sound identity, "A string instrument, a percussion instrument, a resonating instrument, a child's toy, a loudspeaker, a speaking instrument, the piano is a multiform instrument here: hybrid" says the composer. "From one end of the work to the other, from one sound action to another, from pianoesque gestures to tribute-tombs, the piano constantly metamorphoses."
 .
video 1: Les Bacchantes, episode #1: The King (Pentheus) with Médéric Collignon / video 2: Geografia Sonora at the ZKM, 2015
At the same time, she continues her exploration of another of her recent compositional preoccupations: "vocalscapes", vocal landscapes or environments. In the multimedia installation Geografia sonora (2012) or in the electo-acoustic work Vocalscapes on Walt Whitman (2014), Georgia Spiropoulos mixes vocal recordings (of poetry excerpts) of different speakers (in 7 different languages) with a sound background that is used like a set for the discourse, like "staging" (a Viennese bridge, a snowy landscape filled with birdsongs, a recording studio, the dark hallway of a school at nighttime…). Here, however, these vocal landscapes or environments are realized using only synthetic voices, voices created by the computer.
"Considerable work is dedicated to spatialization," she concludes, "with which I want to create several sound spaces/foyers: in the concert hall or several foyers on stage, for example. But I also want to control a sound space inside the piano using transductors, for example."
Projects with IRCAM
Roll… n'Roll… n'Roll (2015) for harp and electronics
Les Bacchantes (2010), tribute to Xenakis, opera brut for a performer, electronics, and lights
Klama (2005-2006) for mixed chorus of 8 voices, real-time electronics, and recorded sounds
Oria (2002-2003) for ensemble
Saksti (2001) for saxophone and electronics
Edit
---
Georgia Spiropoulos
Composer (b. 1965)
Trained in piano and all other disciplines surrounding composition in Athens, Georgia Spiropoulos also practices jazz and is passionate about traditional Greek music. She studies with P. Leroux and taken classes with M.Levinas. During t…