Sat 14 January 2023
,
10:30 p.m.
Ircam
Espace de projection
Prices
Full : 18 €
Discount Price : 14 €
Pass Ircam : 10 €
Youth Pass : 5 €
Concert debout
Ce concert est complet, découvrez l'ensemble des événements « Ircam en Fête
Edit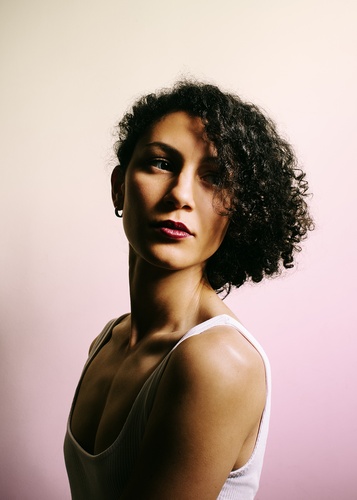 Deena Abdelwahed, self-taught, close to avant-garde clubbing, imagines her sets as research laboratories, integrating Arabic singing and experimental techno. Producer and DJ, Deena Abdelwahed arrived in France at the age of 26 after having made her debut on the Tunisian scene with the Arabstazy collective. Her musical explorations reappropriate the diversity of Arab music, shifting the epicenter of contemporary electronic music to the south, and integrating all the influences of club music. She has signed several records on the inFiné label including Khonnar and Dhakar. She has performed live and DJ sets at the Sonar Festival in Barcelona, the CTM Festival in Berlin, the Mutek Festival in Mexico City, and at Berghain in Berlin.
At IRCAM for the Electro-Odyssée, she is interested in the new possibilities of digital percussion and the microtonality of the voice.
Deena Abdelwahed
Electronic diffusion IRCAM Robin Meier
Sound diffusion IRCAM Clément Cerles
Production IRCAM-Centre Pompidou. With the support of AXA, exclusive sponsor of the Espace de projection. In partnership with Libération, Le Bonbon.
Photo : Deena Abdelwahed © Décibels Productions.
For safety reasons, the Espace de projection is not accessible to visitors with reduced mobility. We apologize for the inconvenience.


Edit
---
Les événements Ircam en fête