IRCAM signs a Cooperation Agreement with the C-LAB in Taiwan
IRCAM signs a Cultural Cooperation Agreement with the C-LAB in Taiwan (2020-2027) to contribute to the constitution of the Taiwan Sound Lab
Internationally recognized as a key player in art and science interactions, IRCAM is a resource center for performing arts professionals who come to the institute to benefit from the latest innovations.

IRCAM was called upon to export its model and know-how to Taipei, in the context of the conception of a new cultural and technological center desired by the Taiwanese Ministry of Culture: the C-LAB, located in the very heart of Taiwan's capital.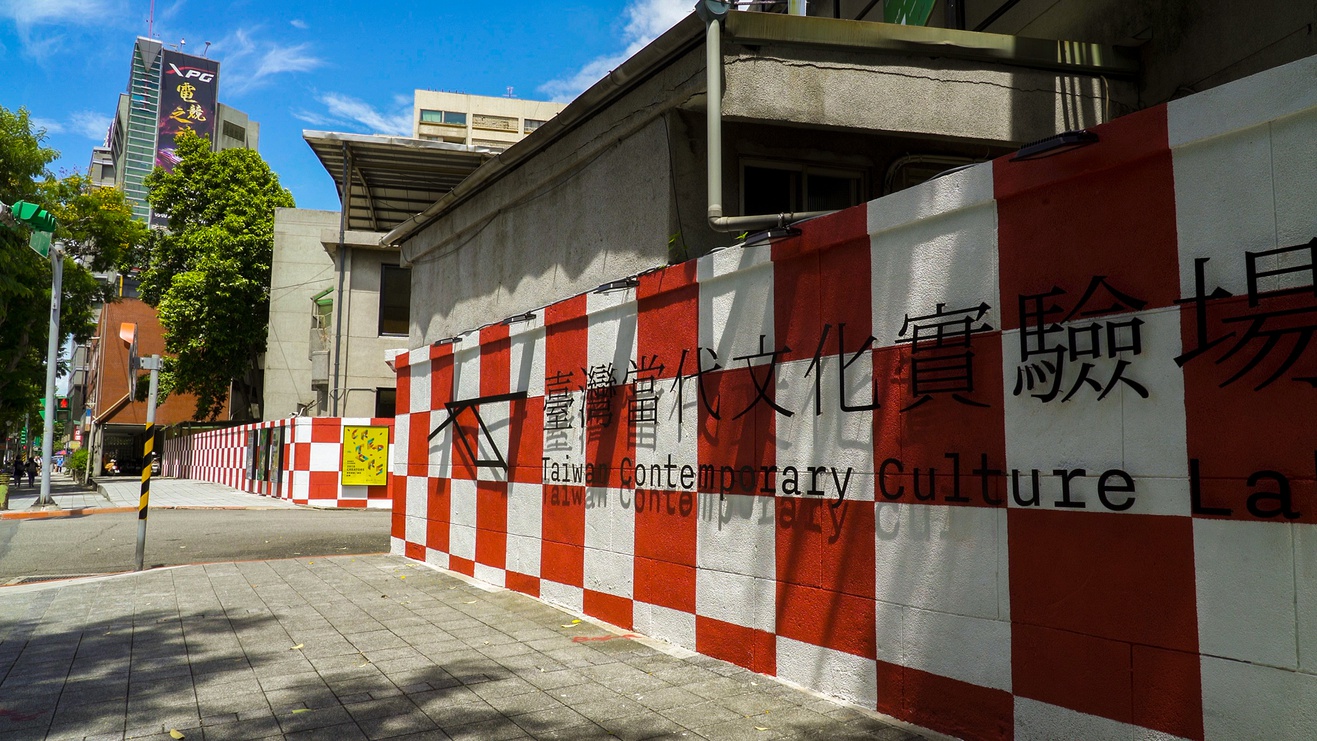 eginning in September 2018, IRCAM's expertise was called upon to assist the C-Lab prefiguration team in its organizational and strategic choices for the creation of the Taiwan Sound Lab. This expertise is based on IRCAM's own organizational and programming experience, combining cultural production and dissemination with cutting-edge research and technologies. This is the first time IRCAM has committed to a cultural engineering project with the challenge of adapting its model, born in the 20th century in Paris with a European influence, to a completely different institutional and cultural context, that of Taipei and Asia in the 21st century.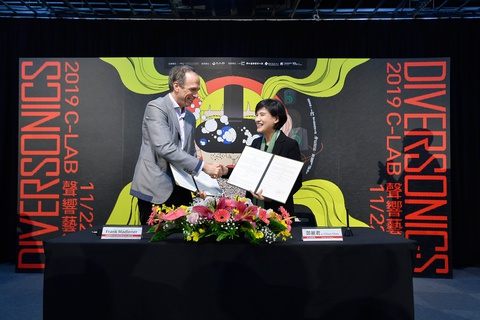 The first edition of the "Sound Festival" with the theme "Diversonics" will open in Taipei on 22 November 2019, marks the announcement of this partnership with the signature of a cultural cooperation agreement with the C-Lab for 8 years (2020-2027). Ambitious, this agreement concerns both the worlds of musical creation and sound arts.
Photo: Signing of the agreement between Ircam Director Frank Madlener and Taiwan's Minister of Culture Cheng Li-Chiun on 21 November 2019
The cooperation and exchange program between IRCAM and C-Lab covers three main aspects:
1. Creation in connection with technological innovation: artistic research residencies, a biennial "Sound Festival", co-productions between Paris and Taipei
2. Research: creation of an international network involving laboratories and universities, themed technological focuses (spatialization, 3D immersion, etc.);
3. Education: training for professionals and cultural outreach programs for all audiences.
As part of the 1st edition of the C-Lab Sound Festival, several works and multimedia installations from IRCAM's most recent repertoire are being performed for the first time in Taiwan in addition to Taiwanese works, in an innovative and collaborative approach, revealing sound creation in all its diversity.
Interview with Hsiangling Lai, C-LAB Director and Frank Madlener, Ircam Director
How did this partnership between C-Lab and IRCAM develop?
Frank Madlener: In Taiwan, there is a real thirst for French culture, and a taste for contradictory discussions and deliberative democracy. Creativity in the arts is strong—particularly in film, in the domains of virtual and augmented reality, visual arts, and performing arts. However, musical composition, sound engineering, and research carried out ahead of time remained in the background: this is one of the reasons IRCAM's experience was requested.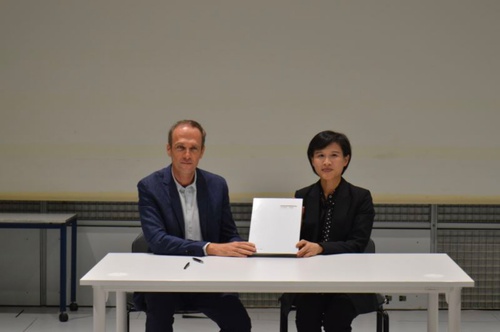 Everything was born during the IRCAM Forum Workshops at Kainan University in December 2016, with the support of the Institut Français.
Hsiangling Lai: This partnership started in 2018 September, when Minister of Culture in Taiwan, Madame Cheng Li-chiun, visited IRCAM and signed the Memorandum of understanding in Paris with Mr. Frank Madlener, Director of IRCAM. The official agreement of collaboration was accomplished in 2018 November. The collaboration between C-LAB and IRCAM focuses on the exchange of research and technology in music and acoustics, leading to the establishment of  Taiwan Sound Lab (TSL) at C-LAB.
Photo: Signing of the memorandum between Ircam Director Frank Madlener and Taiwan's Minister of Culture Cheng Li-Chiun in September 2019 at Ircam
Frank Madlener, what did you observe in terms of IRCAM's international influence during the first meetings?
F.M.: Today, IRCAM is recognized as a model for the continuum between art, science, and engineering – that which was talked about so much in the beginning of the 21st century. IRCAM is intriguing, seen from the outside, in its sustainability and the concrete productions that the institute has achieved. We are therefore called upon for the tangible and perceptive reality of the connections that have been made between the laboratory and the artist's studio.   
How did you approach this challenge of transposing the IRCAM model, created in the 20th century by a French composer, to 21st century Asia?
H.L.: The professional practice of IRCAM will be a significant basis for the founding of Taiwan Sound Lab with the active participation from local partners, such as academic institutions, culture/arts practitioners, sound engineers and visual/performance arts organizations.  We hope to establish a platform for the research, production and representation, which not only reflects the global arts and culture scene, but also demonstrates the rich roots in the Taiwanese culture.   For instance, we have launched a research scheme to investigate the development of Taiwanese sound culture.  Employing the ambisonic system, we assimilate local cultures and soundscapes into productions, such as A Song Within Us and The Butterfly Lovers Violin Concerto.
F.M.: The idea is not to duplicate the ideas  behind the development of the institution founded by Pierre Boulez in the 1970s in France. It is much more a question of reproducing, in a different context, a fruitful alliance among science, art, and technology. We can go beyond the 20th century by fully embracing the 21st century, one of the markers of which is the non-separation of disciplines and methods: we must think simultaneously of the laboratory and its modes of exposure, ambient engineering and the critical perspective on technology, artistic residencies and their immediate environment, specialization and the general public, musical creation and other disciplines since technological changes affect them in the same way. It is here that IRCAM's experience is decisive and can save considerable time for a young and dynamic person growing up in Asia. To be fully realized, the inventiveness of the artistic and scientific worlds must be able to be linked to an external world, whatever that may be: the current and future community of spectators and performers, scientists and artists, citizens and humans.
Today, we can identify two major and complementary orientations, or that need to be made complementary. The first being, C-Lab as an art-science-technology research network. Specific priorities have been identified, such as the links between sound immersion and virtual reality, the interaction of sound with image. By helping to set up the TSL within C-Lab, and installing an Ambisonic diffusion dome, IRCAM responded to an initial request: how to make room for the world of sound and composition when faced with the hegemony of the image in Taiwan. The second orientation is, C-Lab as a territory for local cultural and social innovation in situ. At the junction of the city's richest district and poorer districts, this changing space immediately raises questions of urban planning and functionality, and its architectural project will contribute to its relevance. There is also a Taiwanese political and cultural issue related to the preservation and dissemination of local culture, particularly traditional and Aboriginal culture, with a dimension of research in the human sciences, reflection on technological use in a democratic context.
As a research center and living space: these two orientations do not immediately overlap. At each stage of the project, the terms of this dialectic are found, which requires choices to be made to maintain a balance.
Can talk about an IRCAM-Taiwan? What are you hoping for in this adventure?
H.L.: We hope to build a long-term collaboration with IRCAM on 3 phases: creation (Sound Festival, Artistic Research Residency Program, Co-production between artists, Creators International would be planned annually), research (an international conference on Acoustics and Electronic Acoustics would be co-organized to invite international experts/researchers in these related fields. Also, there would be a Taiwan Section in the IRCAM Forum, showcasing the Taiwanese Acoustics, New Media, and Techno Art), and training and education (a Public Address and Electronic Music Program as well as an Intern Exchange Program could be established by the assistance of IRCAM, with the faculties and learning resources).