Memberships
The IRCAM Forum collaborative platform was imagined for artists, performers, sound designers, and professionals working in different domains of sound to encourage creativity and innovation in the arts and sciences. By signing up for the IRCAM Forum, you can share your events and experiences, you can interact with technologies for music and sound with over 3000 members worldwide, you can access all our free software.
Become a Premium member—either as an individual or an institution—if you want access to the software programs AudioSculpt, CataRT Standalone, Panoramix, Orchids, and SuperVP for Trax.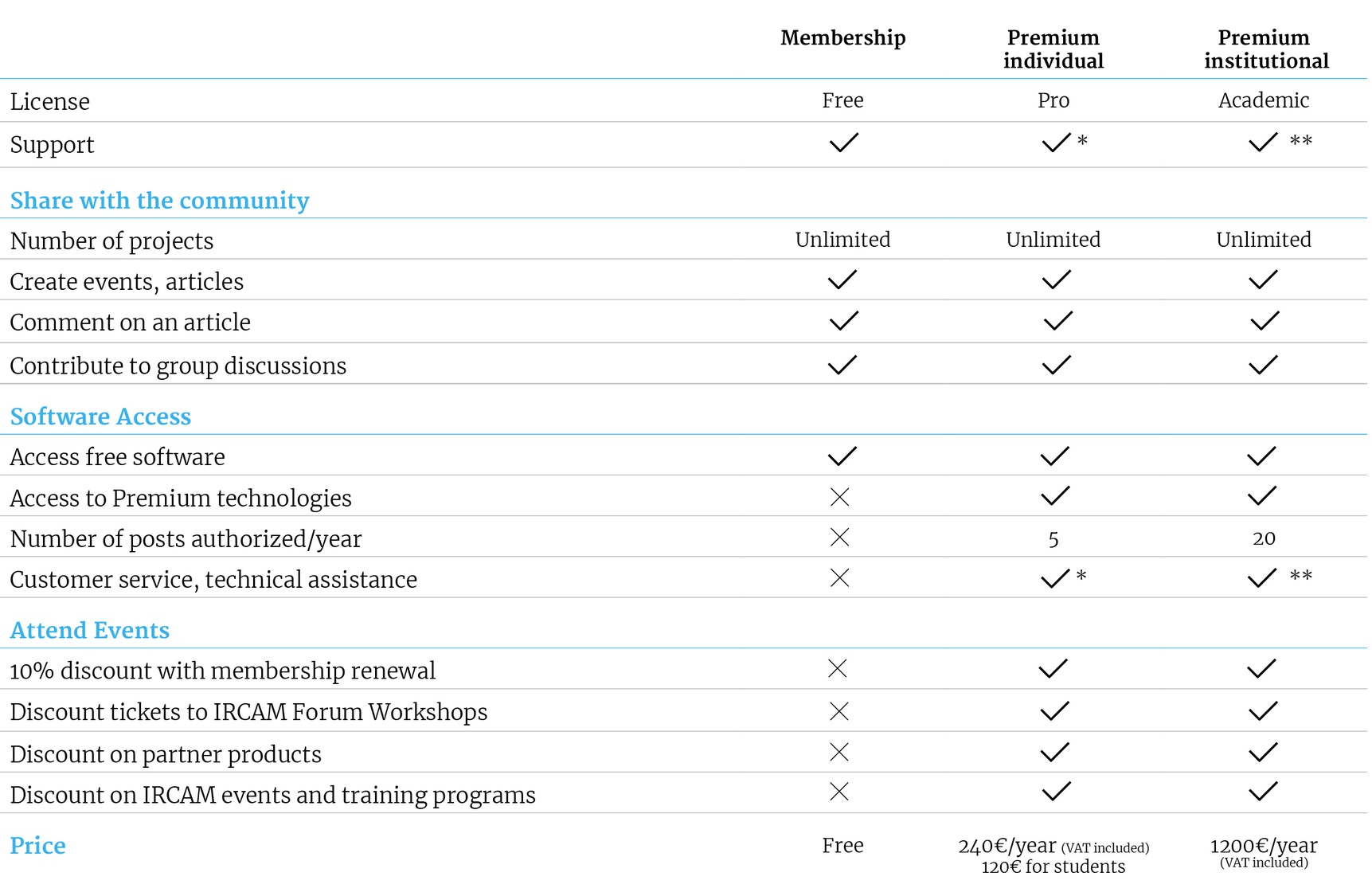 * E-mail in 48h
** E-mail ein 48h, privileged follow-up, direct contact with the developers
Sign up for a free membershipPremium individual membershipPremium institutional membership 
Les collections logiciels
Ircam Lab T.S
for sale at our partner Plugivery
Developed at IRCAM, the collection Ircam Lab in partenership with Plugivery, offers two products including T.S that lets users transpose or stretch an audio signal with an unequaled quality. T.S uses an advanced phase vocoder engine, SuperVP, as well as the analysis and synthesis functionalities of AudioSculpt software, providing high-quality so...
---