Since 2017, British playwright Cordelia Lynn and Israeli composer Sivan Eldar have formed one of the most fascinating creative duos on the contemporary music scene. Beginning with The White Princess based on a text by Rilke for two sopranos and percussions that premiered during the 2017 edition of the Festival d'Aix-en-Provence and You'll drown dear, a piece for voice and electronics produced during the IRCAM Cursus program in 2017, the two young women have gone from strength to strength with Heave (2018), for six voices and electronics, and are now tackling an opera. The ensemble Le Balcon will premiere their first opera, Like Flesh, on January 21 at the Opéra de Lille. Cordelia Lynn tells us about the origins of this remarkable work.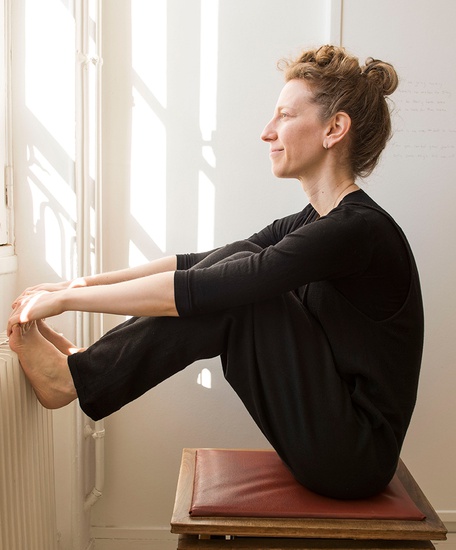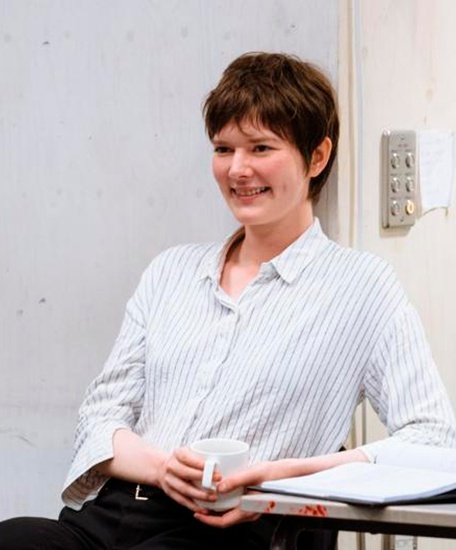 From left to right, the composer Sivan Eldar (© Léa Girardin) and the playwright Cordelia Lynn (© Helen Murray)
It is my understanding that Like Flesh takes its inspiration from Ovide's Metamorphoses: why? What drew you to it?
Cordelia Lynn & Sivan Eldar: We met in 2016 on the Opera Creation Workshop at the Festival d'Aix en Provence and have since collaborated on several pieces for voice, vocal ensemble and chorus. Like Flesh grew organically out of the pieces we had been working on together. We began to pay attention to the themes that reappeared in our work: interior and exterior worlds, the fragile boundaries between fantasy and reality, love and desire and loneliness, nature and its creatures, and, of course, transformation.
C.L.: Eventually I brought Ovid's Metamorphoses to Sivan and suggested we use it as inspiration for our first opera. It offered a helpful context within which to discuss and elaborate on our ideas and interests.
Therefore Like Flesh isn't inspired by one specific tale ?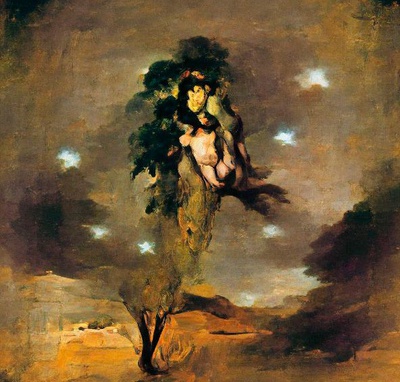 C.L.: I adore the source material, but we were determined to create our own story, a contemporary myth for our precarious times, rather than just a direct adaptation. So no, Like Flesh is not an operatic version of a specific tale.
Sivan provided the provocation for our version. She asked me, 'Why does the story have to end with the metamorphosis? Surely the most interesting thing is this transformation, and then how others find a way to live or not live with it?' At first this was challenging for me to comprehend in relation to the dramatic arc. The metamorphosis is the climax in these myths, so you would expect it to end there. But that's why it felt so thrilling to attempt do something formally and narratively unexpected. It feels provocative and disturbing, but also fun and playful.
C.L. & S.E.: Early on, we decided to focus on the tree myths, to tell a narrative about a tree and human relationships with this tree. The division between human and beyond human is more fluid in the Metamorphoses and this fluidity intrigued us. Like Flesh is about environmental destruction, about our destructive relationship with our environment and how we can or can't survive in a damaged world, and so telling a love story about human relationships with a tree seemed a clear, if slightly subversive, way of describing this.
Environmental destruction and a love story… one of the main themes of the Metamorphoses is rape, and the fact that women look into nature for their own protection. It's actually no surprise that rape is such an « intemporal » malediction, but we can't help but think that this has considerable echo (there: another metamorphose!) in our contemporary society: was that a factor in your choice of subject for your opera?
C.L. & S.E.: In the Metamorphoses, women have very little choice in the matter. They are wandering along, getting on with their lives, and suddenly some man or God appears and tries to rape them. They call for help, and some other God resolves the situation by turning them into a tree or whatever, when it would perhaps be more just to turn the assailant into a rock. These are ancient stories, but it's worth mentioning that as of March 2020 in the United Kingdom, only 1.6% of police recorded rapes result in a charge, let alone a conviction. No need to explain the connection here.
However, Like Flesh does not speak directly to these rape narratives. There are many reasons for transformation in the Metamorphoses. Terror, yes, but also passion, love, grief, rage, shame... Another way of interpreting the Metamorphoses is that some emotions can be so strong, so powerful, that the mortal body is not capable of containing them, and so it explodes into something Other. In our case, it is passion, love, desire that causes the transformation from Woman to Tree, and in a clearly consensual context.
How did you make these myths your own? What aspects did you want to bring forward the most?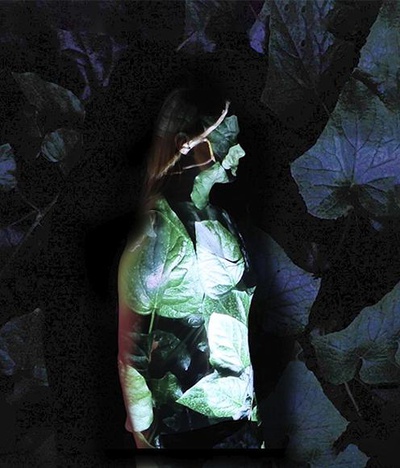 C.L.: Whenever I write, I take some months to read, watch and listen widely around the project. With Like Flesh I was researching trees and forests and fungi and mycorrhizal networks, the mating behaviour of plants, ancient and modern forms of forestry and agriculture, traditional knowledge compared to western scientific approaches to ecology... And I was reading a lot about environmental destruction, and particularly the emotional and psychological impacts. I was drawn to notions of Climate Grief and also Solastalgia, which is a philosophical concept describing the troubled form of nostalgia people feel for a place that is still there but changed beyond recognition by human activity such as deforestation or mining. The Woman in the story is suffering from these conditions at the opening of the opera.
I thought I was writing a libretto about environmental destruction, using a love triangle, a relationship between a man and a tree and a young woman, as a metaphor to explore this. But as I wrote the two themes became so entangled, and now I'm not so sure which is the object, and which is the metaphor. Is it in fact an opera about love using environmental destruction as the metaphor? Or the original concept? Or both simultaneously, working through and with each other? This ambiguity feels meaningful to me.
How did you « actualize » it Ovide's tales?
C.L. & S.E.: The story is very simple, a love triangle. It is just that one of the members of the triangle turns into a tree... The humans that love her are her husband (unfortunately, a Forester) and a Student, who is staying with them in their forest to undertake research. Formally, the piece is a series of scenes separated by a chorus of trees, The Forest. I wanted to gesture to the ancient Greek theatre chorus, to the ancient Greek myths at the heart of Ovid's tales. The chorus tells of creation and destruction, of our world as it was formed after the melt of the last ice age, through 10,000 years into a devastated future. Conversely, the scenes are intense and intimate, concerned with the characters' feelings and fears and desires. In that sense it is an opera that speaks on both an epic and a human scale, just like Ovid's Metamorphoses.
What are your feeling about the involvement of the artist in society and about the role of art in it?
C.L.: Increasingly cynical...
S.E.: Artists are often the people on the outside looking in. The role of their art is to reflect. But it is not a mirror. We try to create worlds by exploring new feelings, analysing perspectives. The stories we tell, the worlds we build, are as diverse as the societies we are a part of.
Are you deliberately addressing political or societal issues? And, if so, do you have the feeling that it has an impact of our society?
C.L.: Well, I always find this question a little strange because political and societal issues begin at the point of commission. Who gets to make work and why is the first question. And what kind of work 'they' are then permitted to make is the second. So, politics and society are already impacting on the process, and vice versa, before you have even started to write. In my personal opinion, any idea of 'Art' as some kind of pure and abstract thing is systemically silly, even dishonest.
On the other hand, I don't set out to address political or societal issues, I don't sit down and think 'this is a topical issue, I'm going to write about it.' Execution is as important to me as subject matter; form is as important as content. How you tell a story is as significant as what you are saying. But there are many different ways of making theatre, and I'm not really of the opinion that one way is 'better' than another way. It takes many kinds of work to create a diverse and healthy culture, and a diverse and healthy culture will have the most impact on society.
Edit
---