Contemporary Music and Ancient Instruments: Dangerous Liaisons?
Edit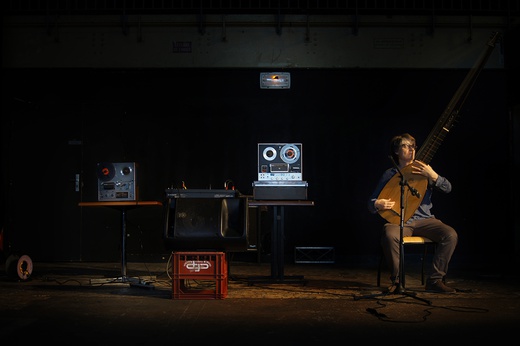 Composers, musicians, and musicologists will discuss the aesthetic and practical challenges of the—sometimes surprising—relationship between contemporary creation and Baroque or Renaissance instruments. Marion Martineau and  Atsushi Sakai will perform works by Noriko Baba and François Rossé for cello and viol.
Organization: François-Xavier Féron (Analysis of Musical Practices team IRCAM-STMS).
With Caroline Delume, Laurent Feneyrou, David Hudry, Grégoire Lorieux, Marion Martineau, Maxime McKinley and Atsushi Sakai.
Photo: Caroline Delume, Velocity of Sleep de Kali Malone (2015) © Sonia Saroya
Edit