September 12
through
Thu 13 September 2018
,
9:30 a.m.
- 6 p.m.
Ircam
salle Stravinsky
Downloads
Free entry, limited seats available.
Edit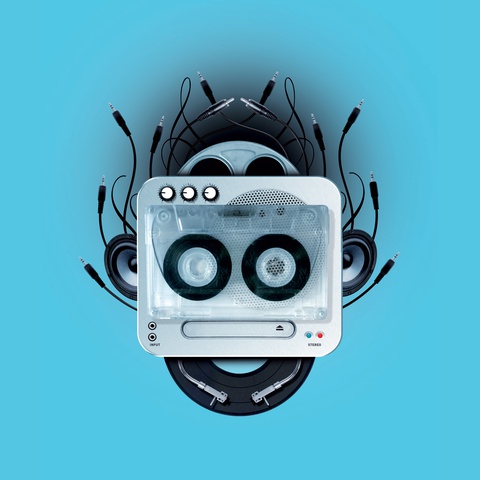 The international seminar "The Sound of the Anthropocene" focuses on the ways in which musical worlds and the performing arts face ecological challenges. The second edition of this seminar looks at the materiality of music: how do we describe all the movements, the things, the beings involved in a musical instrument or software?
Are musical technologies and innovations compatible with ecological imperatives be they ethical or democratic-material?   Two days of lectures and public debates with musicians and musicologists, sociologists philosophers, historians, geographers and several international guests.
Organization: Nicolas Donin (head of the Analysis of Musical Practices team IRCAM-STMS), Isabelle Moindrot (EA  1573, Université Paris-8) et François Ribac (Laboratoire Cimeos, université de Bourgogne).
Edit
Program
Wednesday, September 12: Archeology and History of Sound Reproduction
9:45am | Welcome
10:00 – 10:15am | Présentation of the seminar by the organizers
10:15– 11:15am | "Eco Sonic Media" by Jacob Smith (Northwestern School of Communication, Evanston)
11:15 – 11:35am | Break
11:35 – Noon | Discussion with Jacob Smith
Noon – 1:00pm | "Are phonographs prehistoric objects?" by George Brock-Nannestad (Patent Tactics, Danemark)
1:00 – 2:30pm | Lunch
2:30 – 3:00pm | Discussion with George Brock-Nannestad
3:30 – 4:15pm | "Is the sampler a revolution?" by Paul Harkins (Edinburg Napier University, ASMA project)
4:15– 4:35pm | Break
4:35 – 6:00pm | Discussion: "Making an a modern history of modern devices?" with Judith Dehail (université de Marseille-Aix), Loïc Riom (CSI-Mines ParisTech, université Paris-Sciences-et-Lettres), Sophie Maisonneuve (université Paris-Descartes), Paul Harkins, George Brock-Nannestad, and Jacob Smith.
Thursday, September 13: A Geology of Musical Instruments
9:15am | Welcome
9:30 – 10:15am | "Économie du quatuor à cordes et naturalité" by Christine Sinapi (Burgundy School of Business de Dijon, ASMA project)
10:15 – 11:00am | "La firme de basses électriques Warwick, une approche communicationnelle" by Fabrice Pirolli (université du Maine, ASMA project)
11:00 – 11:20am | Break
11:20 – 12:05am | "The Political Ecology of the Contemporary Musical Instrument Industry" by Matt Brennan (Glasgow University)
12:05– 12:45am | Discussion
12:45 – 2:30pm | Lunch
2:30 – 3:30pm | "Musiques expérimentales et contemporaines : poubelles et obsolescence" by Clément Canonne et Nicolas Donin (Analysis of Musical Practices Team, IRCAM)
3:30 – 3:50pm | Break
3:50 – 5:45pm | « How to trace materiality? »
a) "Que nous disent les géographes ?" by Nicolas Canova (École nationale supérieure d'architecture et de paysage de Lille, ASMA project)
b) Discussion with Valérie Ballereau (Burgundy School of Business de Dijon, projet ASMA), Jens Gerrit Papenburg (université Heinrich-Heine de Düsseldorf, université Humboldt de Berlin, ASMA project) et Basile Zimmermann (université de Genève).