Sat 11 June 2022
,
2 p.m.
- 4:30 p.m.
Ircam
salle Stravinsky
Downloads
Prices
Free entry, limited seats available
Edit
Encounter: Le Polytope de Cluny de Iannis Xenakis
Edit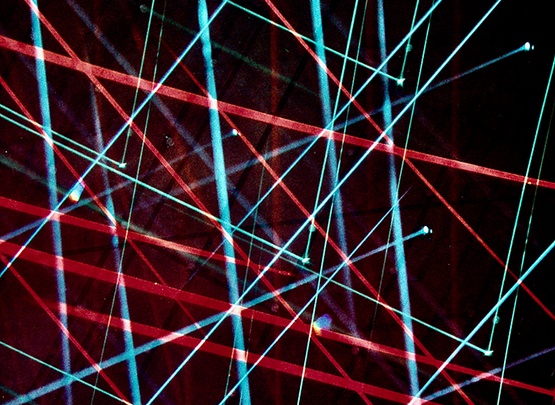 The Polytope de Cluny was an incredible success: its two versions, performed continuously from October 1972 to January 1974, had a total of more than 200,000 spectators. The show took place in the thermal baths at Cluny and was presented with the subtitle "actions of light and sound". The public, lying on the floor, was indulged in a luminous and sonorous debauchery characteristic of Xenakis. The music, with its homonymous title, is often played as electroacoustic music - it uses material from Xenakis's earlier pieces, but also included, for the first time, the sounds of stochastic synthesis. As for the visual performance—made of flashes, laser beams and mirrors, with configurations that are sometimes abstract, sometimes concrete—was entirely computerized and thought to be lost. But the digitization of the Xenakis archives makes it possible, today, to recreate it, a recreation that this seminar will question.
Pierre Carré, Elsa Kiourtsoglou University of Thessalie, Makis Solomos université Paris-8 and the collectif /nu/thing
Edit
In collaboration with EUR ArTeC et MUSIDANSE (université Paris 8), directed by Makis Solomos.