Le CENTQUATRE-PARIS
Atelier 11
Downloads
Prices
Full : 8 €
Discount Price : 5 €
ManiFeste & Young Cards : 3 €
Duration: 1h45
Edit
Concert de l'atelier pour ensemble dirigé
Edit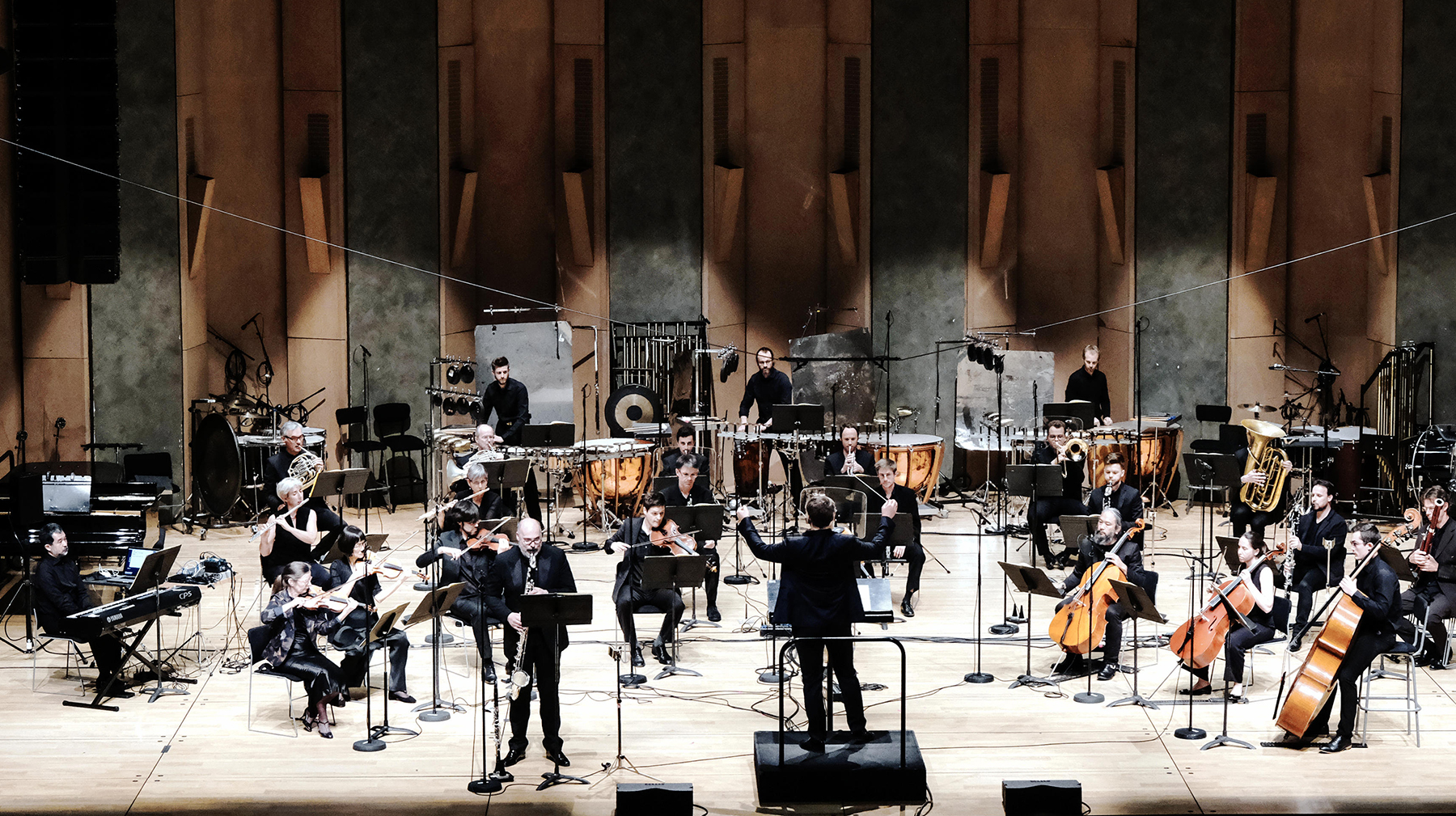 Since the first ManiFeste academy, in 2012, the Ensemble intercontemporain has been our partner of this endeavor, and the preferred performer of the composers. This workshop, led by Misato Mochizuki, a Japanese artist trained in France, will reveal some of the brightest personalities of tomorrow's musical world.
Ensemble intercontemporain
Jean Deroyer conductor
Misato Mochizuki pedagogical advisor
Misato MochizukiMoebius Ring
Premieres
Baldwin Giangmusic for meganeura
Suiha YoshidaFrontières dissoutes
Jonas RegnierTracing in Vastness
Eden Lonsdalewhirling
Hyeokjae Kim밤사이에 진주해온 적군들처럼  Like enemy soldiers who had advanced in the night
Maria Vincenza CabizzaTutto
Pablo Andoni Olabarrìarau
Roman ParkhomenkoElements
Edit
Coproduction IRCAM-Centre Pompidou, Ensemble intercontemporain, ensemble associated with the Academy. With the support of the Sacem and the ULYSSES network, supported by the European Union's Creative Europe program. IRCAM and the CENTQUATRE-PARIS are partners for experimental performance projects.