Practical Information
Edit
Information and registration
01 44 78 47 60 | info-pedagogie(at)ircam.fr
Cursus Program on Composition and Computer Music, contact and information
To request a personalised quote, please fill in the online questionnaire for each training course you wish to attend, available on the program page or by clicking on the "reserve" button.
The registration process is outlined in our General Terms and Conditions.
This guide informs you about the possibilities of taking charge of our professional training according to your professional situation and explains the steps to take.
Accessibility
For more information about accessibility, please contact us at info-pedagogie (@) ircam.fr
Special Prices for IRCAM Forum Members
Forum members with a Forum Premium subscription receive a 30% discount on the full price for the current season (unless your training is paid for by an external organization).
Special Student Prices
Students are entitled to a 50% discount on all our classes (may not be combined with another offer).
Training program
Some details of the training programs may be modified as a result of changes in the software on which they are based.
Reception and Instructors
The training sessions take place at IRCAM from 10am to 1pm and from 2:30pm to 5:30pm in a classroom equipped with 10 Mac computers with all the necessary software installed for the training course, headphones, and MIDI keyboards. Depending on the needs of each course, other spaces may be made available to the participants, notably studios with all the technical and sound equipment necessary for the course to run smoothly.
Classes are taught by instructors specialized in teaching music creation software developed at IRCAM: Simone Conforti, Jean Lochard, Grégoire Lorieux, Sébastien Naves, Johannes Regnier, Claudia Scroccaro (IRCAM teaching team), IRCAM researchers and engineer, as well as invited guest speakers.
Online Training
Information on how to connect to our training platform and instructions to follow online courses will be sent directly to each participant. The date for a technical session held before the training program will be indicated on the class confirmation.
We ask that students download the software necessary for the class prior to training and have a good internet connection in order to get the most out of their training program. We recommend using two screens for these programs.
Language Level
To follow the training courses, the trainees must have a knowledge of the language in which the training is conducted, both spoken and written, at least equal to level B2 of the Common European Framework of Reference for Languages (CEFR)
Educational Resources
Training format: the training sessions alternate between theoretical presentations, the study of examples to be analyzed, and practical hands-on work.
Teaching aids: video-projected presentations as well as paper and pdf course materials. Additional materials will be provided as needed.
Educational Platform: Moodle
Supervision
Placement questionnaire
Reception on the first day of the training from 9:45 am
Attendance is monitored by signing an attendance sheet for each half-day
Delivery of a certificate of completion of the training and the results of the evaluations are provided at the end of the training
Satisfaction Survey
Assesment
Evaluations may be carried out on an ongoing basis or at the end of the course.
Cancellation
The conditions of cancellation of a training course by the participant or by Ircam are outlined in our General Terms and Conditions.
Complaints
For any complaints, please contact IRCAM through our online complaint form.
Quality and Certification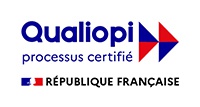 La certification qualité a été délivrée au titre de la catégorie d'actions suivante :
ACTIONS DE FORMATION
Edit