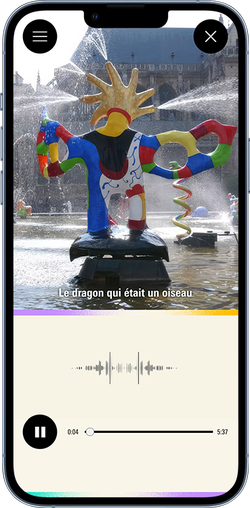 To mark the restoration of the Stravinsky Fountain by the City of Paris, IRCAM invites visitors and passers-by to discover two works related to the couple of artists Niki de Saint Phalle and Jean Tinguely as well as the fountain's animated sculptures which are references to works by Igor Stravinsky.
Listen to the Seven Tales of the Fountain, a playful audio experience created by Hélène Frappat, Mikel Urquiza, and Pierrick Pedron.
Extend your sonic adventure with L'eau la colonne le fer, an electronic work by Sivan Eldar and Laura Vazquez.
Ircam Circus, a sonic journey around the Fontaine Stravinsky in Paris or at home is available on the application circus.ircam.fr
Produced by IRCAM-Centre Pompidou with the support of AXA and Sacem.
Edit