Lullaby Experience, it's your turn to play!
Edit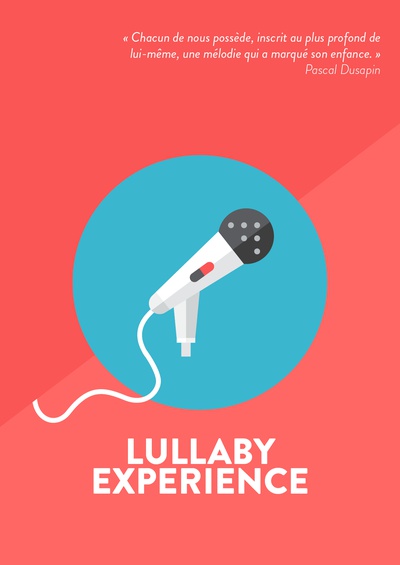 Be a part of the collective experience Lullaby, imagined by the composer Pascal Dusapin: share your childhood melodies online. It's the memory of a nursery rhyme, even changed with the passing of time, that we invite you to sing, to whisper…
Lullaby is a participative project, open to all­—children and adults alike—worldwide.
The collected recordings will provide the sonic material used by the composer for the musical creation of Lullaby. Transformed and assembled, they form a singing map of the world, moving through sonic space like flocks of birds, creating the sound portrait of each city where the work is shown.
Download Lullaby Experience
Rendezvous...
World Premiere: February 2 &3,  2019, Francfort, festival Frankfurter Positionen
French Premiere: June 2019, CENTQUATRE-PARIS, IRCAM ManiFeste festival
An IRCAM-Centre Pompidou, Ensemble Modern coproduction as a part of the DYCI2 project supported by the French National Research Agency (ANR) and coordinated by IRCAM.
Edit