Sivan Eldar's project Like Flesh is the winner of the FEDORA Opera Prize 2021
Edit
The Opéra de Lille will present the premiere of Like Flesh in January 2022. A new multimedia chamber opera by the composer Sivan Eldar. This project, co-produced by IRCAM, was recently awarded the FEDORA Opera Prize 2021, an award for the most innovative European lyrical productions. Sivan Eldar, accompanied by the computer music designer Augustin Muller, continues her exploration of the possibilities of processing the sound signal of a voice—a subject she began to investigate in You'll drown, dear (2018) and Heave (2020)—and has imagined an original sound spatialisation system, turning the concert hall into a living environment.



Like flesh summed up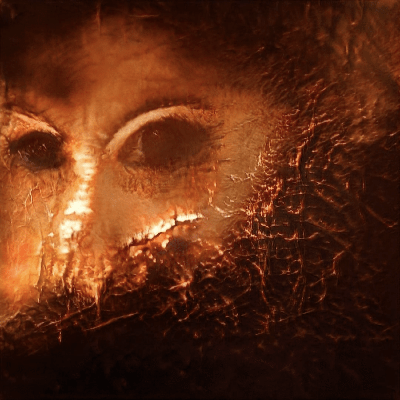 Trapped in an unhappy marriage, a woman mourns the devastation of the forest around her. An unexpected affair provokes an explosive metamorphosis, and she finds perfect release as a tree. But the world is a dangerous place for trees, and deep in the forest a student and a forester lay claim to a body of wood and leaf, one for money and one for love.
Written in fragmented scenes, the narrative, led by three protagonists, is interrupted by poetic monologues from a vocal ensemble representing the forest. For her first opera, the composer Sivan Eldar worked in the IRCAM studios to develop a system that brings together orchestration and spatialization. The music, processed using electronics and sound synthesis, is scored for an amplified chamber ensemble and a distributed array of 64 speakers spread throughout the hall which gradually shift the audience's perception of the space, reflecting the libretto's themes of transformation. The sound diffusion system plays on varying degrees of perception, which can be modulated at different levels—individual, collective, environmental—thus questioning their relationship.
Like flesh is inspired by Ovid's tales of passion, violence, and metamorphosis. But here, metamorphosis is only the beginning of the story, functioning as a powerful and ambiguous metaphor for the body of a survivor of violence, for a queer body that feels a desire that goes beyond traditional gender norms, for a body in transition.
Inspired by ecological models of relationships, Like flesh imagines what relationships could be in a world that still resists plurality of expression. Through the gendered ambiguity of its libretto, the opera delicately explores the spectrum of sexual identity to bring the love stories of opera to a younger generation, more inquisitive and less binary.

Like Flesh by the director of the Opéra de Lille, Caroline Sonrier.

Artistic Team
Composition Sivan Eldar
Livretto Cordelia Lynn
IRCAM Computer Music Design Augustin Muller
Musical Direction Maxime Pascal
Stage Direction and Set Design  Silvia Costa
Video Francesco D'Abbraccio
Set Design Assistant  Alessio Valmori
Costume Design Laura Dondoli
Lighting Andrea Sanson
With Helena Rasker Woman Tree / contralto, William Dazeley Forester / bass, Juliette Allen Student / soprano, Chorus - The Forest (6 singers)
Ensemble Le Balcon
Commissioned by the Opéra de Lille, Opéra Orchestre national de Montpellier, Opéra national de Lorraine. Produced by Opéra de Lille. An Opéra Orchestre national de Montpellier, Opéra national de Lorraine, IRCAM-Centre Pompidou coproduction. In collaboration with Le Balcon. With the support of enoa and the European Union's Creative Europe program.
Edit