IRCAM and the Orchestre national d'Île-de-France are delighted to announce the 4 finalists of the Élan Award 2022
Edit
An international composition competition for an orchestral work held as part of the ManiFeste festival in partnership with France Musique, the Maison de la Musique Contemporaine the Durand-Salabert-Eschig publishing house / Universal Music
Edit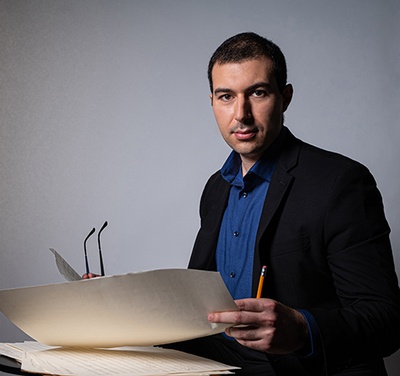 Saad Haddad is a composer of orchestral, chamber, vocal, and electroacoustic music who achieves a "remarkable fusion of idioms" (New York Times), most notably in his work exploring the disparate qualities inherent in Western art music and Middle Eastern musical tradition. His music delves into that relationship by transferring the performance techniques of traditional Arab instruments to Western symphonic instruments, while extending their capabilities through the advancement of technology.
Mr. Haddad's orchestral works have been performed by the Minnesota Orchestra, Los Angeles Philharmonic, American Composers Orchestra, Illinois Philharmonic, Chicago Composers Orchestra, Kaleidoscope Chamber Orchestra, Symphony in C, Hangzhou Philharmonic, and the symphony orchestras of Albany, Columbus, Milwaukee, New Jersey, Princeton, and Sioux City. 
Upcoming projects include a new orchestral work for the Los Angeles Philharmonic, a mixed ensemble piece for the International Contemporary Ensemble, and a major saxophone quartet for the Singularity Quartet. Mr. Haddad has been in residence at the Millay Colony for the Arts, Ucross Foundation, Bogliasco Foundation, Studios of Key West, and most recently as Young Concert Artists' 2019–2021 Composer-in-Residence.
Saad Haddad lives in New York, with his wife, and miniature dachshund. He currently serves as a Dean's Fellow at Columbia University.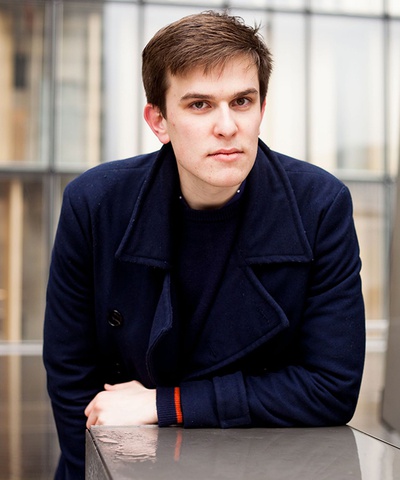 Alexandre Jamar was born in 1995 in Paris. After piano studies, he started taking private composition lessons with Allain Gaussin. He then joined the studio of José Manuel Lopez Lopez at Paris Regional Conservatory (CRR), where he also studied orchestration with Anthony Girard. Since September 2020, he studies composition at Paris National Conservatory (CNSMDP) with Gérard Pesson, and new technologies with Yan Maresz, Luis Naon and Grégoire Lorieux.
Having participated to many academies and festivals, he received personal feedback on his music by composers such as Kaija Saariaho, Philippe Leroux, Raphaël Cendo, Hèctor Parra or Joanna Bailie. His music has been performed by the Ensemble l'Itinéraire, the United instruments of Lucilin, the duo unassisted fold or the Moscow Contemporary Music Ensemble. In March 2021, he orchestrated three Ravel Songs for the Orchestre de Paris, premiered by Sabine Devieilhe and Pablo Heras-Casado at the Musée d'Orsay.
He additionally studies classical singing at Paris CRR with Lionel Peintre and Didier Henry, and since 2020 in the cycle concertiste with Doris Lamprecht. He performed as a soloist with Orchestre Colonne in 2021 and appeared as Don Ottavio in Don Giovanni at Paris CRR in Fall 2021. He also holds a master's degree in cultural administration from Sciences Po Paris.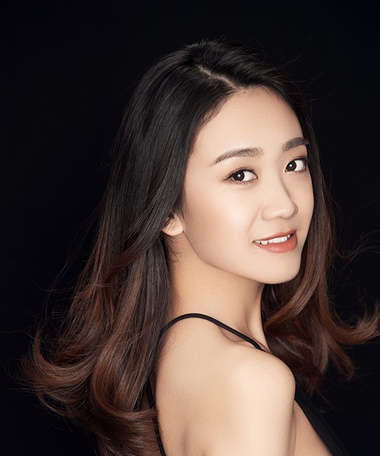 Chenyao Li began to learn piano at 5 years old and composition at 11 years old. In 2005, she was admitted to the middle school attached with Composition Department of the Central Conservatory of Music. In 2011 and 2016, she was admitted to the composition department of the Central Conservatory of Music for Bachelor and Master study without entrance examination. In 2017, she was awarded the "Special Program for Art Talents Training" sent by the China Scholarship Council to study for a second master's degree in Germany, under the tutelage of the German composer Professor Dieter Mack. In 2020, she was admitted as a PhD candidate in the Composition Department of the Central Conservatory of Music at the top one.
Chenyao Li has composed more than 40 pieces of music since she began to study composition in 2003. She has won awards in more than a dozen composition or music competitions and has won several national scholarships.
She has been invited to perform in various music events such as the Shanghai International Art Festival, the Dutch International Organ Art Festival, the 50th Anniversary of the Founding of Singapore, and the Chinese Chamber Opera Promotion Project. Art groups that have collaborated include Nieuw Ensemble in the Netherlands, E-MAX Chamber Orchestra in Germany, Dingyi Chamber Orchestra in Singapore, and China Youth Symphony Orchestra.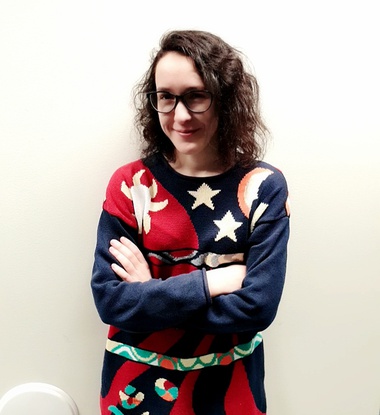 Pilar Miralles (1997) is a Spanish composer living in Helsinki. She studied flute and piano, and holds a Bachelor's Degree in Composition from Granada, Spain. In 2020 she completed a Master's Degree in Electroacoustic Composition at the Higher Center of Musical Education "Katarina Gurska" of Madrid. She is currently at her second year of the Master of Music in Composition at the Sibelius Academy of Uniarts Helsinki, Finland. She has composed for different ensembles in Spain, Czech Republic, France, Sweden, USA and Finland. Her main concern at the moment is the inescapable role of music within society and the reflection about the understanding of the musical language, including in her practice both instrumental composition and sound synthesis through SuperCollider programming language.

Calendar
December 2021-April 2022
Master classes taught by composer Augusta Read Thomas, pianist Marie-Ange Nguci and the musicians from the Orchestre national d'Île-de-France.
June 27 – July 1, 2022
Composition workshop during the ManiFeste-2022 academy, rehearsals of the finalists' concertos.
July 1, 2022
End of the competition, and prize award, during a public concert at the Philharmonie de Paris under the baton of Rebecca Tong.
June 2023
Premiere of the work commissioned by the 2022 winner during the ManiFeste-2023 festival. 
2023-2024 season and following seasons
The winner's works are performed on tour througout France. 

A jump-start for the careers of young composers, the Élan Award is designed to promote their influence and offer them professional support over several years.
The 4 young composers shortlisted to compete in the Élan Award will enjoy an exceptional creation support platform that combines the expertise of the two bodies in terms of training on composing a work for orchestra and electronic music. They will be guided in their composition work both by musicians at the Orchestra and by IRCAM's teams, as well as by guest artists who will join the supervising team each year.
As part of the ManiFeste festival academy, the finalists will attend an orchestral composition workshop and will take part in rehearsals of the piano concertos they have composed for the competition. These will be played by the Orchestre national d'Île-de-France and the pianist Marie-Ange Nguci at the Philharmonie de Paris, conducted by Rebecca Tong. Following this public concert, the Élan Award ceremony will be held, supported by an endowment from France Musique and the Maison de la Musique Contemporaine. The winning composition will be played on France Musique radio station during Anne Montaron's program "Création mondiale" and the score will be published by  Durand Salabert Eschig - Universal Music.
The winner will also receive a commission from IRCAM and the Orchestre national d'Île-de-France to compose a new work for solo instrument, orchestra, and electronic music, which will be created during the following year's ManiFeste festival. During the winner's training in electronic music, they will benefit from a partnership with an IRCAM computer-muisc designer.
The works by the winner will be performed during the Orchestra's seasons, on tour in the Île-de-France region around Paris and in other regions across France to guarantee maximum exposure.
Edit
---