Vimala Pons : Le Périmètre de Denver
Edit
Seven characters from different walks of life cross paths in a hotel in an English seaside resort where a murder has taken place. The accounts do not match up. Inspired by courtroom drama films, by the game of Cluedo, by Columbo's investigations, Le Périmètre de Denver sows permanent confusion between the true, the false-real, and the artifice, in particular vocal. Author, circus artist, performer, Vimala Pons was first trained in martial arts and classical guitar before studying art history and cinema.  Le Périmètre de Denver is a concept that borrows from both quantum physics and philosophy: it designates a state of confusion characterized by an altered relationship to identity and reality.
Vimala Pons conception, production, orignial music, performance
Tsirihaka Harrivel artistic collaboration
Charlotte Wallet, Olivier Boisson, Atelier de Nanterre-Amandiers, CDN (Marie Maresca, Charlotte Wallet, Marie-Benoîte Fertin, Jérôme Chrétien, Élodie Dauguet, Ivan Assaël, Mickael Leblond, Mickael Nodin), Marlène Bouana object construction
Marc Chevillon artificier
Alex Hardellet, Charles Sadoul system and electronics design
L'Atelier 69 collaboration SFX, prothesis fabrication
Élise Lahouassa assistant production
Robin Meier IRCAM computer music collaboration
Victor Praud (Studio Zone d'Ombre) sound mixing
Sylvain Verdet lighting design
Marie La Rocca, Anne Tesson, Rémy Ledudal, Marie-Benoîte Fertin costumes
Bigtime Studio (Marion Flament et Jimme Cloo) set design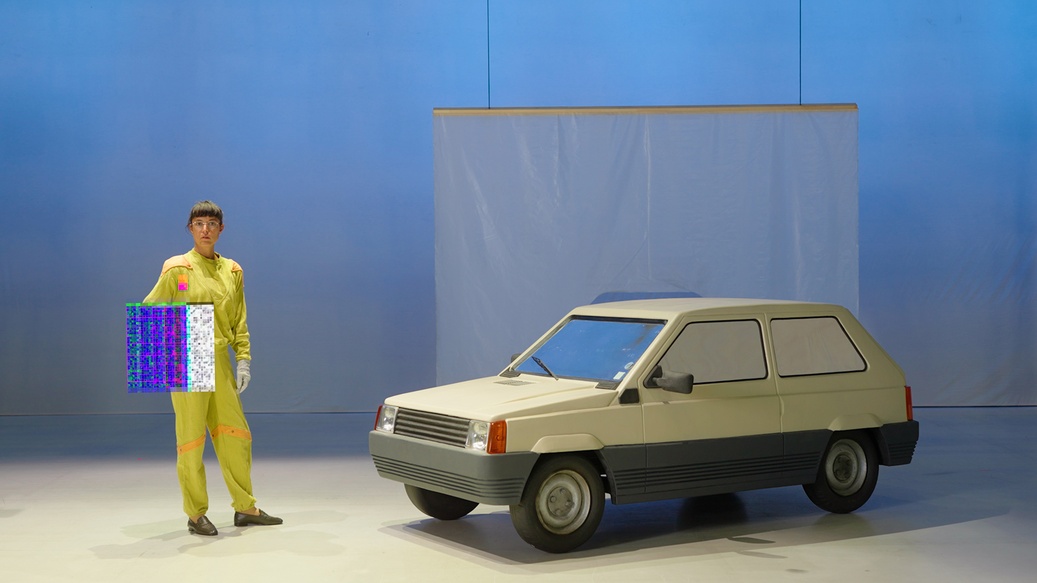 Le Périmètre de Denver © Makoto Chill Okubo
Edit
Coproduction Ircam / Les Spectacles vivants-Centre Pompidou.