June 8
through
Sun 26 June 2022
,
noon
- 6 p.m.
Cité de la musique
Musée de la musique
Prices
Through a partnership between IRCAM and the Philharmonie de Paris, enjoy an 8€ rate for the exhibition with the code XENAKISIRCAM : 8 €
Information and reservations on the Philharmonie de Paris website / 01 44 84 44 84
Edit
On celebration of the 100th anniversary of Iannis Xenakis' birth, the Philharmonie de Paris honors one of the most prolific artists of the second half of the 20th century.
A composer, architect, engineer, and mathematics and computer enthusiast, Xenakis was a pioneer in a number of domains, including electroacoustic music, computer music, and immersive electronic concerts. His light and sound shows have conquered a large audience and the energy of his catalog, which includes nearly 150 works, has never wavered. The exhibition invites the visitor to the heart of the artist's studio and offers an immersive experience in the image of his total art shows that made him one of the founding fathers of digital art.
Curators Mâkhi Xenakis and Thierry Maniguet
Scenography Jean-Michel Wilmotte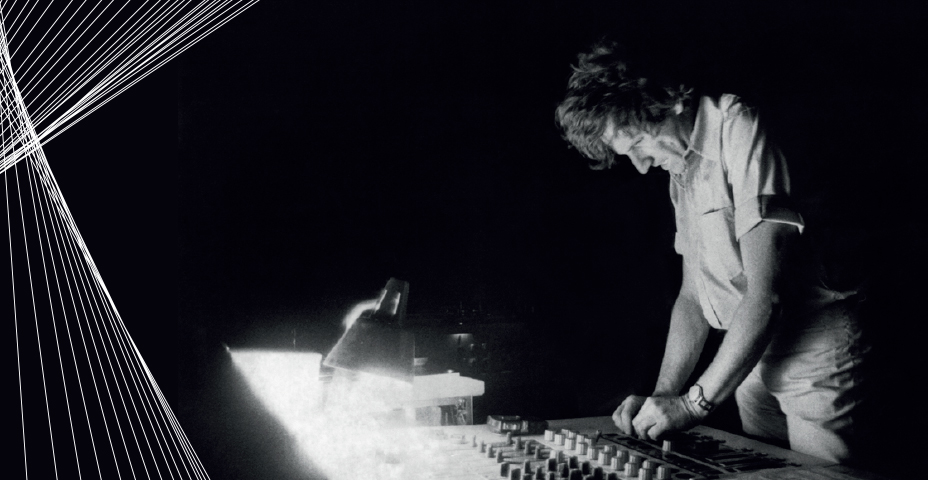 Iannis Xenakis at Chiraz-Persepolis Festival, Iran, 1971 © Malie Letrange
Edit
With the support of the Fondation Le Corbusier. Production Philharmonie de Paris, Musée de la musique.