The electronic musical instrument Embodme offers a new way to consider making music by including the body and gesture in its practice. The solution makes it possible to generate a truly spectacular performance for the musician and the audience.
With Embodme it is possible to manipulate sonic holograms with your hands. Your fingers are followed in 3D using a stereoscopic camera and an interactive pad. The interface's simple design houses motion recognition technologies, transforming gesture into sound.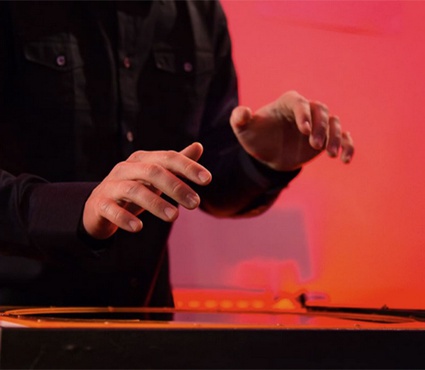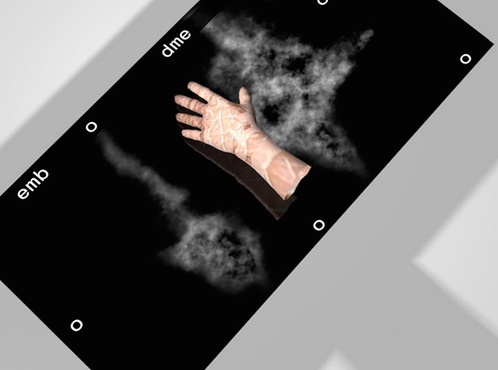 The first prototype was made after 4 years of R&D at the robotic laboratory at Mines ParisTech. After tests in classical music concerts and compositions by Pablo Altar in 2015, the startup joined  Agoranov and the 104 Factory.
Motion capture is a new market segment in the augmented musical instruments sector. Between the technological possibilities and the public's demand for more and more experimental live performances, motion capture is changing the way we experience live electronic music.
Edit
IRCAM Talks
IRCAM Talks present the technical and/or artistic aspects of a creation, a residence in artistic research, a creative process, or an artistic motivation/career. These participatory seminars are open to the public and intended for sound professionals, artists, scientists, teachers, students, makers, designers, inquiring minds…
The next rendezvous
Monday, November 19, 6pm
"EROR ( the pianist), [fantasmagory] for a disguised pianist, performers, electronics, and animated graffiti theater" with Georgia Spiropulos (composer) and Benjamin Lévy (IRCAM computer music designer ).
Monday, December 3, 6pm
"Web Wall Whispers (WWW)" with Stefano Gervasoni (composer), Marco Liuni (researcher), Luca Morino (computer music designer) and Francesco Cretti (developer).
In partnership with the Fondazione Spinola Banna per l'Arte, Politecnico, and the Conservatorio de Turin.
Thursday, February 21, 6pm
"About Inscape " with Hèctor Parra (composer)