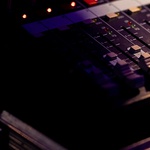 Interpretation Masterclass: Mixed Music
Candidacies : until Jan. 11, 2022

This workshop is intended for composers, sound engineers, or computer music designers who wish to acquire the experience of a professional situation in the musical, technical, and logistical preparation of rehearsals and a mixed music concert. It will ...
Apply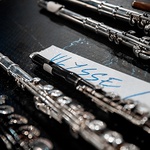 Collaboratory Paris
Candidacies : until Jan. 11, 2022

The lectures/workshops focus on reflecting the history and development of improvisation between the 90ties and the early 2000s; moreover the focus will be on the relationship between written scores and improvised music, and on projects, which tried to ...
Apply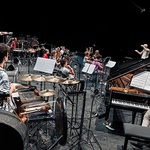 Ensemble ULYSSES Percussion
Candidacies : until Jan. 11, 2022

2022 marks the first time that the ULYSSES Ensemble will be an ensemble entirely dedicated to percussion, and will travel from June to September from the ManiFeste Academy to the Time of Music Festival to the Gaudeamus Festival ending with the Warsaw A...
Apply