2023.24 Training Courses
Edit
Public: composers, musicians, sound designers, video editors, technicians, sound engineers, theater and post-production professionals, teachers.
IRCAM offers a range of training modules tailored from beginner to expert levels, providing participants with the opportunity to discover the music software developed by IRCAM and perfect their skills. This program offers participants the possibility of building their own training program tailored for their needs, combining different modules on the following themes: real-time interaction, sound processing, computer-assisted composition, sound spatialization, sound and music interaction, Web audio.
IRCAM trains about 62 students every year. 94.29% of our students are pass the final tests and 97.91% of them are satisfied with the program.
Discover all our Training Courses
IRCAM Certificate - Levels 1 & 2
IRCAM Certificates are administered at the end of the introductory and advanced Max training courses. Their purpose is to evaluate participants' level by testing their ability to design, implement, and use applications created with the software. The results obtained will allow us to evaluate participants and determine their level of competence.
Since 2017, 16 Max certification exam sessions have been held. 74,28% % of the participants passed Max Level 1 and 80,10% passed Max Level 2.
Distance learning
In addition to its face-to-face training courses, IRCAM offers online conferencing classes. A selection of these classes are taught in English.
All classes held on site at IRCAM follow preventitive hygiene practices and guidelines related to the COVID-19 pandemic. In the event that these classes can not be held on site, certain will be taught via an interactive online platform. Information can be found in each class description.
Cursus Program on Composition and Computer Music
This programme is intended to train ten composers every year using IRCAM's software applied to musical composition.      
A progressive 12-month program (from October to September of the following year) allows students to acquire technical and computer autonomy.
Participation in the Cursus is possible by selection: IRCAM launches a call for applications during the second semester of the current year. Ten participants are selected to follow the course in the fall of the following year.      
The Cursus program is considered to be continued professional training.
Contact and information
Qualité et certification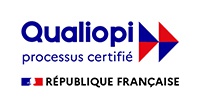 La certification qualité a été délivrée au titre de la catégorie d'actions suivante :
ACTIONS DE FORMATION
Edit