Unconducted Chamber Music
Edit
Soloists from the Ensemble intercontemporain
Educational Advisor: Francesco Filidei, composer
The Ensemble Intercontemporain is offering a workshop for 8 young composers who work closely with the musicians and with composer Francesco Filidei to finalize their piece. The 8 selected composers will be requested to write for one of the 8 suggested instrument groups paying a special attention to composition of the form in time and memory.
The selected composers will have an hour-long online meeting with Francesco Filidei in January 2023 to present their composition project (a sketch is appreciated). Filidei, the IRCAM teams, and Ensemble Intercontemporain will closely examine the scores (conductor and separate parts) which will be returned on April 4, 2023 to ensure their conformity and feasibility. If necessary, requests for modifications will be addressed to selected composers.
In June 2023, the workshop will begin with one-on-one meetings with Francesco Filidei. Following this, each piece will have 2 half-day rehearsals and a dress rehearsal before the 8 pieces are presented to the public during a concert held in the ManiFeste festival. The group of young composers will also have a second individual meeting with Francesco Filidei in the middle of the week and a debriefing session after the performance. The eight selected candidates are required to attend all rehearsals during the workshop.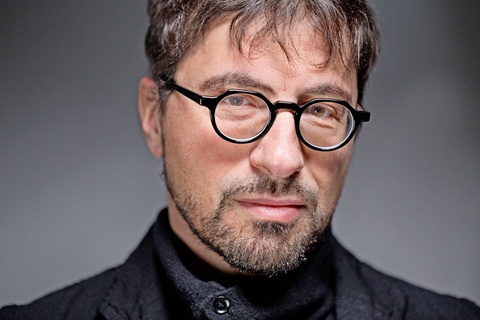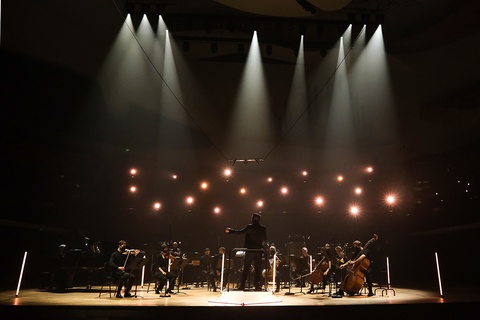 The composer Francesco Filidei © Olivier Roller and the Ensemble intercontemporain © Luc Hossepied
Applications
Applicants must:
be born after January 1, 1991
not have participated twice before in another ManiFeste Academy workshop
be able to speak and understand English or French
Call for applications closed
Response sent by email Wednesday, December 22, 2022
To apply, you must create an account (or use an existing account) on the ULYSSES platform, complete your profile, and click on "Apply" from the "MANIFESTE-2023 Chamber Composition Workshop" call page, then:
fill in personal information (name, first name, age, nationality, address, cell phone number, ID, face photo which can be used by IRCAM for access badges and online photo albums)
write a short biography (800 characters MAXIMUM) which may be used by IRCAM for the concert programs
list your educational background, professional experience, awards and grants obtained
present 2 or 3 recent works of your composition, including at least one for chamber music (mp3 audio and pdf score)
write a presentation letter about your composition project for the workshop (maximum 1 page)
Jury
The selection jury will include the composer Francesco Filidei and two musicians from the Ensemble Intercontemporain.
Participation Conditions
Registration fee: 300€
The Academy does not offer any scholarships. The Academy does not cover any expenses incurred for travel or accommodation. Participants must find their own accommodation.
Successful applicants must, under penalty of cancellation of their participation:
commit to writing a score that is:

original
last 5 to 8 minutes maximum
for one of the proposed groups:
- flute, clarinet
- violin, viola
- clarinet, piano, cello
- piano, violin, cello
- flute, trumpet, percussion
- trumpet, percussion, viola
- flute, clarinet, trumpet, percussion
- piano, violin, viola, cello"
to be worked on and performed without the presence of a conductor

participate in an individual meeting by videoconference with the invited composer in January 2023 to present and validate their musical project
pay their registration fees no later than Tuesday, January 24, 2023
send their complete score (conductor and separate parts) respecting the graphical charter provided by email, no later than Tuesday, April 4, 2023, under penalty of cancellation of their participation in the academy
make any changes to their score that may be requested by the teaching staff
attend all rehearsals and meetings for their workshop
Edit